I've recently returned from a holiday in Florida, and I don't think any visit there is complete without a trip to the Walt Disney World. We had an unexpected experience (I'll tell you more about that in a minute) which got me thinking about lessons I could take from Disney to incorporate into my business. Here's lesson #1:
It was about 5pm on our first trip to the Magic Kingdom on this holiday, we'd done lots of rides and were just wandering around killing some time before we went to a show.  We were minding our own business when we got stopped by two Disney employees (cast members).  They asked us if we were British (it really is that obvious to spot a Brit in Florida!) and asked if we liked football.  I said yes and we got talking about teams we support (for my sins I'm a Stoke City supporter) and one of the cast members said he was a Man Utd fan (such a shame, he seemed a nice guy!).  They then asked if we had plans for dinner, we didn't, and my first thought was they were going to try and sell us something.  One of the guys then said that they'd chosen us to receive a 'Magic Moment' and asked if we'd like to enjoy an all you can eat dessert buffet, with unlimited drinks (the Magic Kingdom doesn't sell alcohol so it's the only place you can enjoy a cold beer or glass of wine which is lovely when it's 35 degrees!).  Then when it's time for the evening firework display, we'd be taken to a VIP viewing area – if you've never seen a Disney firework display then take a look on YouTube, they're some of the best in the world – so of course we said yes!
We were treated like royalty whilst we were there, when we arrived for the buffet, they recognised that we were the 'special guests' and treated us like such, with staff constantly checking in to see how we were doing. The desserts were fantastic with a huge range to choose from, along with bread, cheeses, a cookie design station for the kids and a wide selection of drinks. We're fortunate to have see the fireworks several times, but to see it in our own space away from the crowds made it that little bit more special.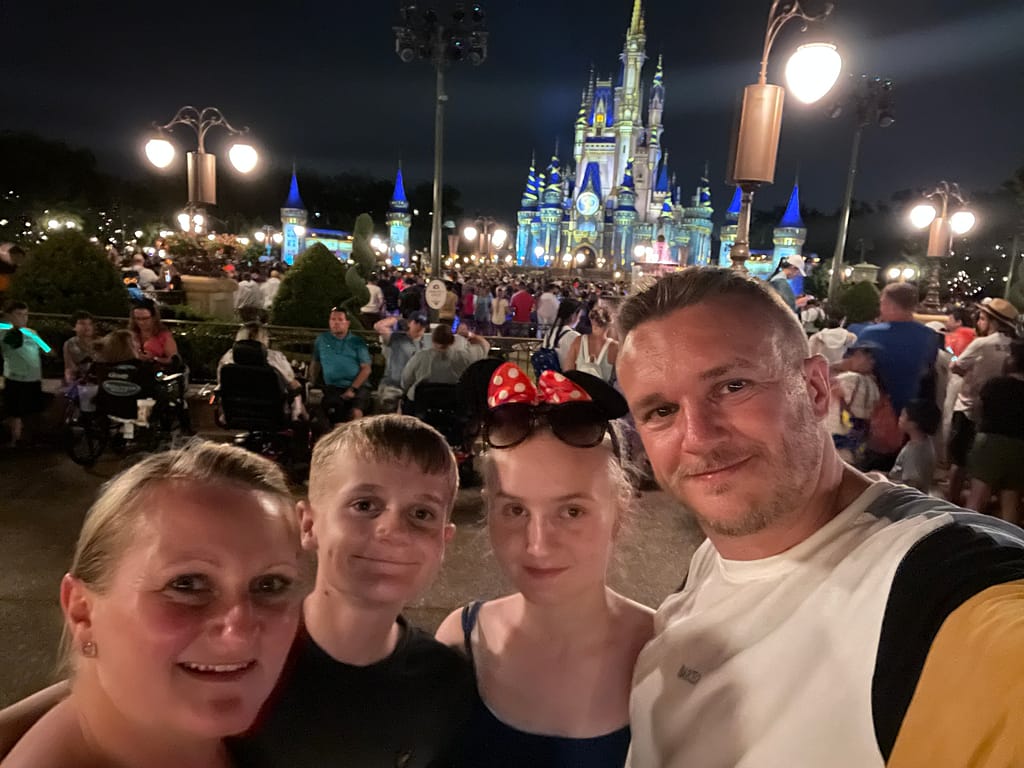 My wife asked the cast members about the experience, and they said every day cast members get to draw from a hat. Whoever pulls out the rainbow gets to award the Magic Moment for that day. You can buy the experience, for a family of 4, it costs almost $500 which is about £420! We were extremely grateful for the opportunity, and it got me thinking about how I could create 'Magic Moments' within my own business. I obviously don't have the budget or customer base of Disney, so a daily surprise is definitely out of the question. But if I could create that little bit of magic for one of my clients every couple of months, how would it make them feel? What would the long-term effects be on my business, it certainly can't be a bad thing!
So, with this in mind, my first Magic Moment is in preparation. I can't say anymore right now as it may spoil the surprise, but watch this space. Over the next week or so I'll share a couple more lessons that I think we can learn from Disney to make our businesses even better!